Share this ea with full live almost 3 years portofolio in real money trading, the standard set is optimized for EURUSD on m30 timeframe.
the 2 live portofolio could be seen here
hxxp://fxblue.com/users/ginjirow/stats
use the account name "demo account" to test the ea
we also offer managed account by using our forex robot
faq :
How are the profit shares divided?
Owner will take 70% and the rest 30% should be given to the trader.
What are the requirements in order to get my profit?
Just your MT4 login info.
What is the minimum deposit?
first package, $1000 is the minimum deposit
second package, minimum $3000 for Long term strategy
third package, minimum $5000 for high profit strategy.
send me private massage to know the broker we choose for our managing account.
Trading account history on mt4 software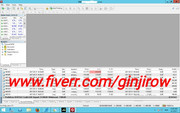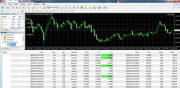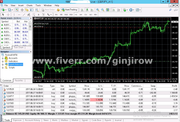 performa.jpg
trading.jpg
trading performa.jpg
Latest trade in 2018
if you would like to purchase the ea with full premium version without expired by using paypal, you could visit the link below
hxxp://animelover.hol.es/view.php?id=22150
the price is 500 usd for 5 years licence, 1000 usd for lifetime licence subcription.
You could download the ea on attachment below and test it